Garbage
Update on Citywide Garbage Service 6/28/19:
The City of Saint Paul was notified on June 27, 2019 that Ramsey County District Court Judge Leonardo Castro has issued an order staying the suspension of Saint Paul City Ordinance 18-39 related to the City's organized garbage collection program. 
This order delays enforcement of the Judge's previous order requiring the City to suspend use of the ordinance on June 30, 2019.  As a result, Saint Paul's organized garbage collection program will continue as normal pending the City's appeal to the Minnesota Supreme Court.
What You Need to Know:
Your garbage service will continue as usual.

You do not need to find or contact a new hauler.

Continue to place your City garbage cart out on your scheduled collection day.

You will receive a garbage bill from your hauler in July for Quarter 3 2019. The due date will be July 25.
---

On October 1, 2018, the City launched citywide garbage service, a new coordinated garbage collection system where each street/alley has one designated residential garbage hauler and prices and services are consistent across Saint Paul.  With fewer trucks on our neighborhood streets, this program helps support Saint Paul's longer-term vision for a safer, cleaner, and more resilient community.
---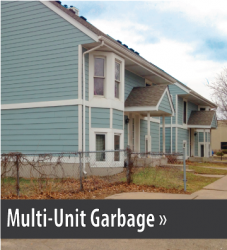 Learn more about the history, steps, and process transitioning to Saint Paul's citywide garbage service.
Recycling and Garbage 2019 Annual Guide
Questions? Check out our Garbage FAQs