Garbage
On October 1, 2018, the City launched citywide garbage service, a new coordinated garbage collection system where each street/alley has one designated residential garbage hauler and prices and services are consistent across Saint Paul.  With fewer trucks on our neighborhood streets, this program helps support Saint Paul's longer-term vision for a safer, cleaner, and more resilient community.
Press Release: Saint Paul and St. Paul Haulers Consortium Adjust Timing on Garbage Billing
Press Release: Saint Paul's Holiday Recycling and Garbage Tips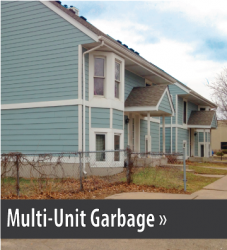 Learn more about the history, steps, and process transitioning to Saint Paul's citywide garbage service.
 August 2018 Brochure - PDF Download   Garbage Cart Brochure - PDF Download
Questions? Check out our Garbage FAQs